Hi everyone,
I have a CASIO FX-5000F programmable like this one: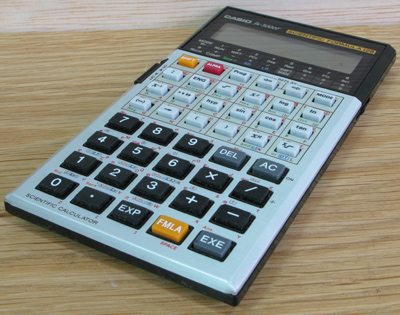 It is an old calculator but still very useful!!
ok,
suppose that i wannabe build a formula like this:
A = Home x B,
How can i write "Home" parameter?
Infact when i try to write it, i can insert only one subcript (for example i can write only "H
o
")
I remember that when i used this CASIO , many years ago, i had to write multiple subcript like H
ome
(3 different subscript)
Anyone have some solution?
Thx.