Hello,
I recently picked up an FX-720P on ebay (not working). I cleaned the RAM card contacts with a fibreglass pen, changed the RAM and main Batteries, and it now lives

However..... When looking at pictures of the RAM card fixing on the FX-720P online, it doesn't match mine!
The ones I can find (underside view) look like this.....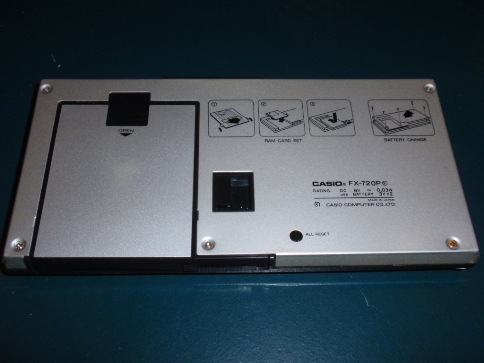 The one I have looks like this....
https://1drv.ms/u/s!...SSrSbw8feUumzgc
https://1drv.ms/u/s!...SM056MjJ2B8QfLA
Is this normal? The 2 long springs under the RAM cover made it a real b*tch to get the cover back on!
Regards
Matthew
Edited by Matt-casio, 03 December 2018 - 07:23 PM.